Well, Week 3 was here and the Dolphins went absolutely ape shit on the Denver Broncos.
I dropped in on Ben, Miami, and McE's little Skype meeting during the game and this is what I saw: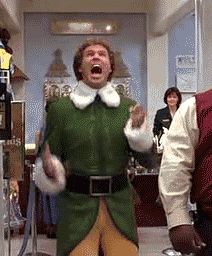 Pretty disturbing, yet not surprising. Talk about a game that just wouldn't end!
---
As for Week 3's picks, I'll admit they were a little shaky. I'm not going to blame it on the solar flares or global warming, but those 2 things were clearly at play there. This week, we're not going for any cute picks……….just all winners!
---
Game of the week
The #1 Ranked Joe Buck Yourself (3-0) face the #3 GB Gamblers (2-1). As the season goes on, these matchups of the top 4 become huge. A win directly creates padding in the standings, while the loser hopes not to slide out of a playoff spot.
These two teams are very similar. Statistically, they are scoring just 1 point per game different and their all-play records are just one game apart. Also, these two live through the air. Joe Buck Yourself has the #1 rated WR in Tyreek Hill and the Gamblers have the #2 and #3 WRS (Keenan Allen, Justin Jefferson). JBY also has AJ Brown who has been producing, but has yet to score a TD. Once he starts finding the endzone, Joe Buck Yourself will be even tougher to stop.
PREDICTION: I can feel it. This is the week where we tell Joe Buck Yourself to Go F Yourself! He's taking a loss here. I know it!! Gamblers cruise by on the backs of "good luck charm" Josh Allen and Justin "3TD" Jefferson!
---

Are the Midway Monsters suffering from Championship hangover? We are 3 weeks in and they have yet to score triple digits and that loss last week to the Scallywags was brutal. Sure, they are 2-1 and still right in the thick of things. However, they will need to step it up if they want to defend that title late in the season.
This week, the Monsters will have the ultimate test. They're up against their daddy, The Pimps. As illustrated in the article earlier this week, The Pimps have owned the Monsters through the years (17-10 record). The Pimps also lead the league in scoring right now and are ahead of the Monsters by a whopping 39 points per game.
That's just too big to be ignored.
PREDICTION: The Pimps win and move up to the #1 spot.
---
Sitting at 1-2, both the Irish Pride and Sons Of Anarchy are trying to find their way back into this race. The key for both is to hang at close as possible until their injured players can make their way back. SOA welcomes Alvin Kamara back this week, and Cooper Kupp/Kyler Murray back very soon. The Irish are really missing Austin Ekeler and Brandon Aiyuk. Once they return, the scoreboards will start lighting up.
This particular matchup should be a fun one. Both QBs have the ability to really put up the points. Jalen Hurts for the Irish and Mahomes for the Anarchy. With Mahomes playing on Sunday night, it should add to the excitement.
Both teams RBs should cancel each other out. It's the WRs that will really make the difference here and that where the Irish Pride will take control.
PREDICTION: Irish Pride take the win, move to 2-2 while the SOA hope the cavalry comes back next week to mount a return to this race.
---
Hey look, it's two of those giddy little Miami fans. Hope you enjoyed last week, because there's no way in hell those Dolphturds are scoring another 70 points. In fact, now your comradery gets pushed aside, because one of you has to lose!
The Scallywags come into this game off a huge win and are sitting in 4th place at 2-1. The Jesters are a bit further down in the standings….in 10th place. It's been a rough start for these Jesters. They've lost Nick Chubb, Joe Burrow is gimpy, Jaylen Waddle has missed time, and the supporting staff just isn't stepping up. This must be how Miami feels:
But, they do have a bit of hope with De'Von Achane. He had an insane Week 3 and if given enough play time, the Jesters season may have a bright spot.
PREDICTION: Scallywags have too much firepower. They are looking stronger and stronger each week and if Josh Jacobs returns to form, they could move to the top.
---
The 2-1 Top Dawgs meet the desperate 0-3 Darque Warriors.
How did the Warriors get to this point? Well, it wasn't because of points, because if they got them, they'd have some wins. LOL. Ok, just kidding. The Warriors have actually had winnable games. After a rough 62 point output in Week 1, they've scored over 100 points in the last 2 games. It just hasn't been enough to get in the win column.
Their time is coming for a win. The offense seems to be waking up. Lamar Jackson is turning it up, Davante Adams had a huge Week 3, and Mike Evans was a steal in the 8th Round. What they need is their #1 pick Derrick Henry to return to form. If he can get back in the saddle, Darque can make something out of this season.
With Saquon Barkley out, the Darque Warriors haven an edge at RB. They also have quite an edge at WR. Do the Dawgs have an edge at QB? Well, not really. They've recently cut bait with Dak Prescott and are hoping to turn back the clock with Russell Wilson. Meanwhile, the Warriors are sitting comfortably with Lamar Jackson.
So, the question is, What do the Top Dawgs have here? I'll tell you what they have. They've got the heart and passion from the greatest fan base in the Crunchtime Fantasy Football League! The stands will be packed. They'll be loud. And they will be Victorious!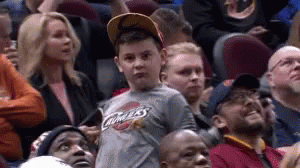 GUARANTEE: The Dawgs!