As we aim for unbiased opinions and fair commentary, sometimes we fail. This matchup preview edition is clearly one of them. Apologies for those offended.
ONTO THE GAMES…
---
---
Game of the week
Back to Back weeks, Joe Buck Yourself earns Game Of The Week Honors. But, that's what you get when you start the season on a 4-0 rampage. Their opponent: The league's darlings, the lovable Top Dawgs. The team that others just can't help but to root for. Fans were ecstatic last week as they scored the highest points and took down that "potent" Darque Warrior squad.
What exactly is powering this Joe Buck Yourself team? Well, they do have the #1 scoring QB in Justin Herbert (who is unfortunately on bye this week). But, they also have 3 out of the top 8 scoring WRs (Tyreek Hill, Nico Collins, AJ Brown). At RB, David Montgomery returned from injury last week and BLEW UP. A promising option when healthy. Points are plenty on this JBY team.
Can the Dawgs keep up with this level of competition? Well, their revolving door at QB is an interesting technique. Is it a ploy to distract teams ?? Quite possibly, as they are coached by who some say is the Bill Walsh of Fantasy Football. Even though projections show a double digit win for Joe Buck Yourself, the Dawgs are looking confident. Inside sources say Top Dawgs are treating this game like a day in the park.
#DownTheNewb, #NoMore, #WhyCantAnyoneBeatTheNewGuy, #ReallyGuys?, #IfYouWantSomethingDoneDoItYourself, #GoDawgs
PREDICTION: Ruff Ruff
---
A Rematch of last year's championship game: The 0-4 Darque Warriors face the champs, the 3-1 Midway Monsters. This is the game that gave the Monsters their 3rd League Championship and was where the Darque Warriors fell into a tragic tailspin. The Warriors have been reeling since then, and just can't seem to get back on track.
Perhaps the Warriors should get a prescription for these performance issues?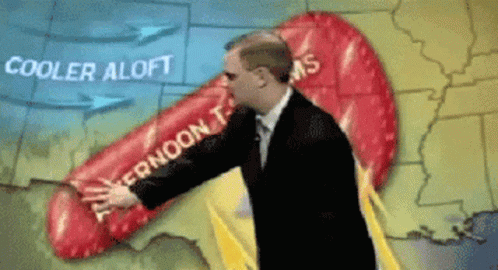 Speaking of performance, let's give a round of applause for the Midway Monsters getting their first 100 point game. Looks like he put his big boy pants on and is ready to make that 3peat run after all.
This matchup should be entertaining. Despite the 0-4 record, the Darque Warriors are clearly no roll-over as they are scoring 98 points per game. The unfortunate part is, they have the most points against: 124 points per game. This is 17 points per game more than the next unlucky sucker (Jesters), The Warriors are also just heating up. Lamar Jackson, Mark Andrews, and Derrick Henry had their best games of the season last week.
According to ESPN projections, the Midway Monsters are the underdog here. The Monsters commitment to Justin Fields paid off last week as he lit up the Broncos. And he will have to continue that type of performance to keep up with this desperate Darque Warriors team. Their stud rookie RB, Bijon Robinson, just might have the best game of his career in a matchup VS the Texans. So, this really will be a rematch to tune in to.
PREDICTION: Pity pick for the Darque Warriors. This anti 3-Peat agenda continues.
---
Sons Of Anarchy (1-3) roll into the Swashbucklers house, where the Scallywags are settled in at the #2 spot with a 3-1 record. These two teams have faced off 34 times over the years, with each team winning 17 of them. This is the tiebreaker and for bragging rights until next year.
ESPN is giving the edge to the Scallywags here, with a big part due to the WR core. The Anarchy have struggled at that position this year as they don't have a top 20 scoring WR on their team this far. The Scallywags are solid in that department as Diggs, Samuel, and Doubs all check into that category.
Look a that, the Sons Of Anarchy are getting a little diversified. They are down to 3 Chiefs in their starting lineup this week. The Chiefs have disappointed SOA a bit this year, but they face the Vikings this week and that should be a hell of a game. It will certainly be key to how the SOA fair in this affair.
Both teams actually had disappointing QB performances last week. As stated, Mahomes should rebound. On the other side, Tua faces the NY Giants. Even though the Dolphin drives are ususally "track speed" quick, they are going to have a lot opportunities….which should lead to serious points for Tua.
PREDICTION: Unless the Scallywags' RB Josh Jacobs wakes up, the SOA are going to sneak in with the win.
---
The GB Gamblers (2-2) face the Irish Pride (2-2). These two will surely be trading blows to try to get out of that middle area.
The Gamblers are 12-8 lifetime against the Irish, but lost in their last matchup in a terrible way (84-139). This matchup is predicted to be tight (103-101). Josh Allen VS Jalen Hurts. Justin Jefferson VS Amon Ra St. Brown. Etienne VS Kyren Williams. It really will be tight….if all of those Questionables for the Irish play. The missing piece for the Irish is Austin Ekeler. They really could use that missing piece.
Both teams really want this, because falling to 2-3 would really put the pressure on to get back on pace.
PREDICTION: 49ers Defense destroys those Cowboys and guides the Irish to VICOTRY
---
PREDICTION: F the prediction. It's 2 Dolphin fanboys. Let them both take the L
Alright, alright. These two dweebs are back at it again. This matchup clearly needs a name when they battle. For now, it'll remain unnamed. But, damnit, I'm sure there'll be a bit of this.
The Jesters are reeling. They're sitting at 0-4 and have a questionable, yet honorable allegiance to Joe Burrow. The dude is struggling, but the Jesters keep rolling that hobbled mess out there. His starting receivers have big play potential (DK, Waddle, Ridley), but are not able to shoulder the load. Joe Mixon rounds out the top of the lineup, but he's too busy picking Burrow up off the ground to be able to save the day by himself. The Jesters need a little pep back in that step.
Meanwhile, the rollercoaster that is The Pimps look to get back on the winning track. They've gone WIN LOSS WIN LOSS. Despite the 2-2 record, some outlets have The Pimps tied for 1st in power rankings. They've got a 24-12 All Play record and are TOPS in the league for Points Scored. Christian McCaffrey is proving Ben's #1 pick correct.
PREDICTION: The Pimps. Even though they haven't won a Title since flip phones were a thing, this team is putting on a show!