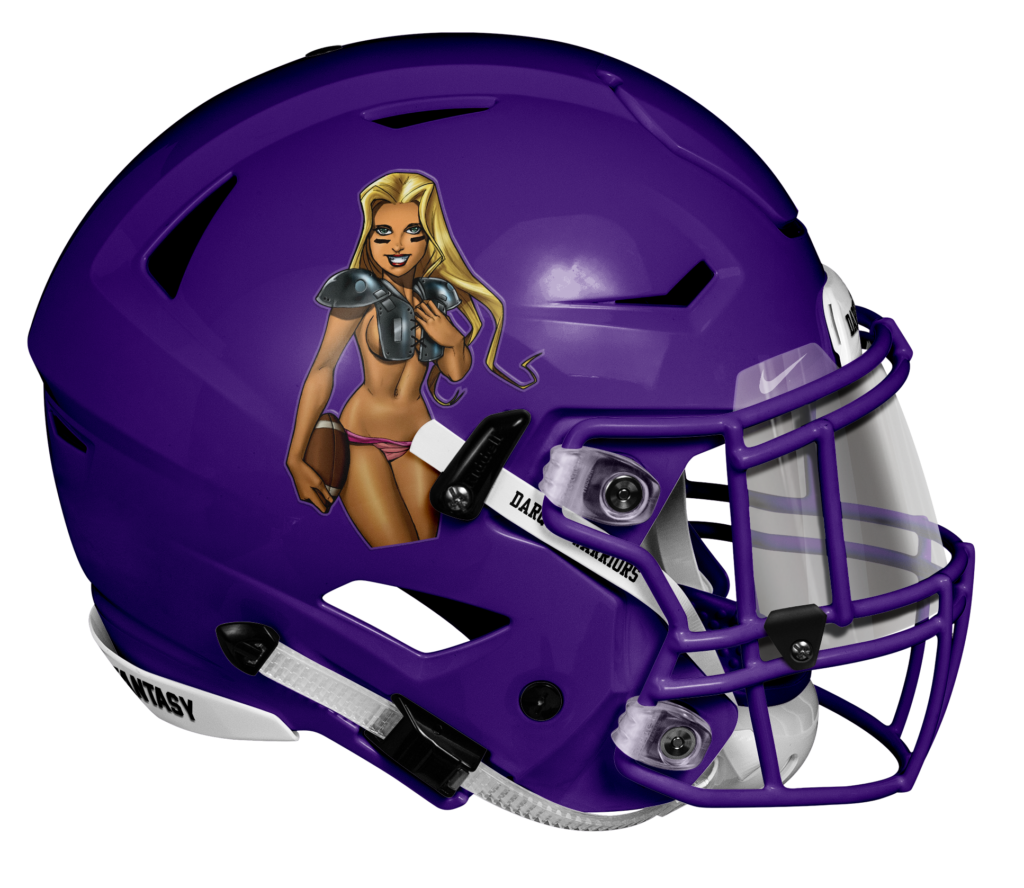 Their Story
Established in 2000, the Darque Warriors are one of our 4 remaining Charter Teams. They've been there and seen it all.
The Warriors found their way to their first Championship Game in 2010, in a matchup against the #1 seeded Top Dawgs. Their star QB, Aaron Rodgers would have to miss the first half of this big matchup due to injury. They quickly found themselves down by double digits as their other star players (Arian Foster, Steven Jackson, Wes Welker) all underperformed. However, Rodgers did return the second week of the matchup and put up a big 35 points. Foster, Jackson, and Hakeem Nicks also scored double digits to help the Darque Warriors top the Dawgs by a few points and win their first Championship.
The following season, Darque attempted a repeat and were able to post an even better regular season record (9-3). However, they found themselves eliminated in the first round of the 2011 playoffs against those same Dawgs.
In 2014, the Warriors had another solid season. They finished with a 8-4 regular season record and made quick business of eliminating the Misfits (88-65) in the first round. This put them back in the Championship Game. This time, they faced off against the Sons Of Anarchy, who were on a tear. Unlike last Title game, the Darque Warriors came out hot and had the half-time advantage. But, Andrew Luck crapped his pants the second week (posted negative points) and the Warriors tumbled. It was a crushing defeat (68-85).
They must have taken that Championship loss hard, because it took the Warriors 6 years to recover (numerous sub 0.500 seasons). With the likes of Dalvin Cook, Chris Carson, Stefon Diggs, and Justin Jefferson, the Darque Warriors posted an 8-4 regular season record in 2020. They took down the GB Gamblers in the first round of the playoffs and then put on a show against the Top Dawgs in the Championship Game.
Images
Season By Season Record
| SEASON | W | L | T | WIN % | POINTS | PLAYOFF W | PLAYOFF L |
| --- | --- | --- | --- | --- | --- | --- | --- |
| 2001 | 6 | 8 | 0 | 0.429 | 962.46 | 0 | 0 |
| 2002 | 7 | 7 | 0 | 0.500 | 995.28 | 0 | 0 |
| 2003 | 9 | 4 | 0 | 0.692 | 858.29 | 0 | 1 |
| 2004 | 3 | 10 | 0 | 0.231 | 828.36 | 0 | 0 |
| 2005 | 8 | 4 | 0 | 0.667 | 925.15 | 0 | 1 |
| 2006 | 6 | 6 | 0 | 0.500 | 819.44 | 0 | 0 |
| 2007 | 5 | 7 | 0 | 0.417 | 854.24 | 0 | 0 |
| 2008 | 6 | 6 | 0 | 0.500 | 803.41 | 0 | 0 |
| 2009 | 6 | 6 | 0 | 0.500 | 763.28 | 0 | 0 |
| 2010 | 8 | 4 | 0 | 0.667 | 905.52 | 2 | 0 |
| 2011 | 9 | 3 | 0 | 0.750 | 838.61 | 0 | 1 |
| 2012 | 5 | 7 | 0 | 0.417 | 802.07 | 0 | 0 |
| 2013 | 4 | 8 | 0 | 0.333 | 813.23 | 0 | 0 |
| 2014 | 8 | 4 | 0 | 0.667 | 949.53 | 1 | 1 |
| 2015 | 5 | 7 | 0 | 0.417 | 764.77 | 0 | 0 |
| 2016 | 4 | 8 | 0 | 0.333 | 983.34 | 0 | 0 |
| 2017 | 6 | 6 | 0 | 0.500 | 1129.38 | 0 | 0 |
| 2018 | 4 | 8 | 0 | 0.333 | 1251.86 | 0 | 0 |
| 2019 | 5 | 7 | 0 | 0.417 | 1158.82 | 0 | 0 |
| 2020 | 8 | 4 | 0 | 0.667 | 1267.8 | 2 | 0 |
| 2021 | 10 | 3 | 0 | 0.769 | 1528.18 | 0 | 1 |
| 2022 | 8 | 5 | 0 | 0.615 | 1324.6 | 1 | 1 |
---